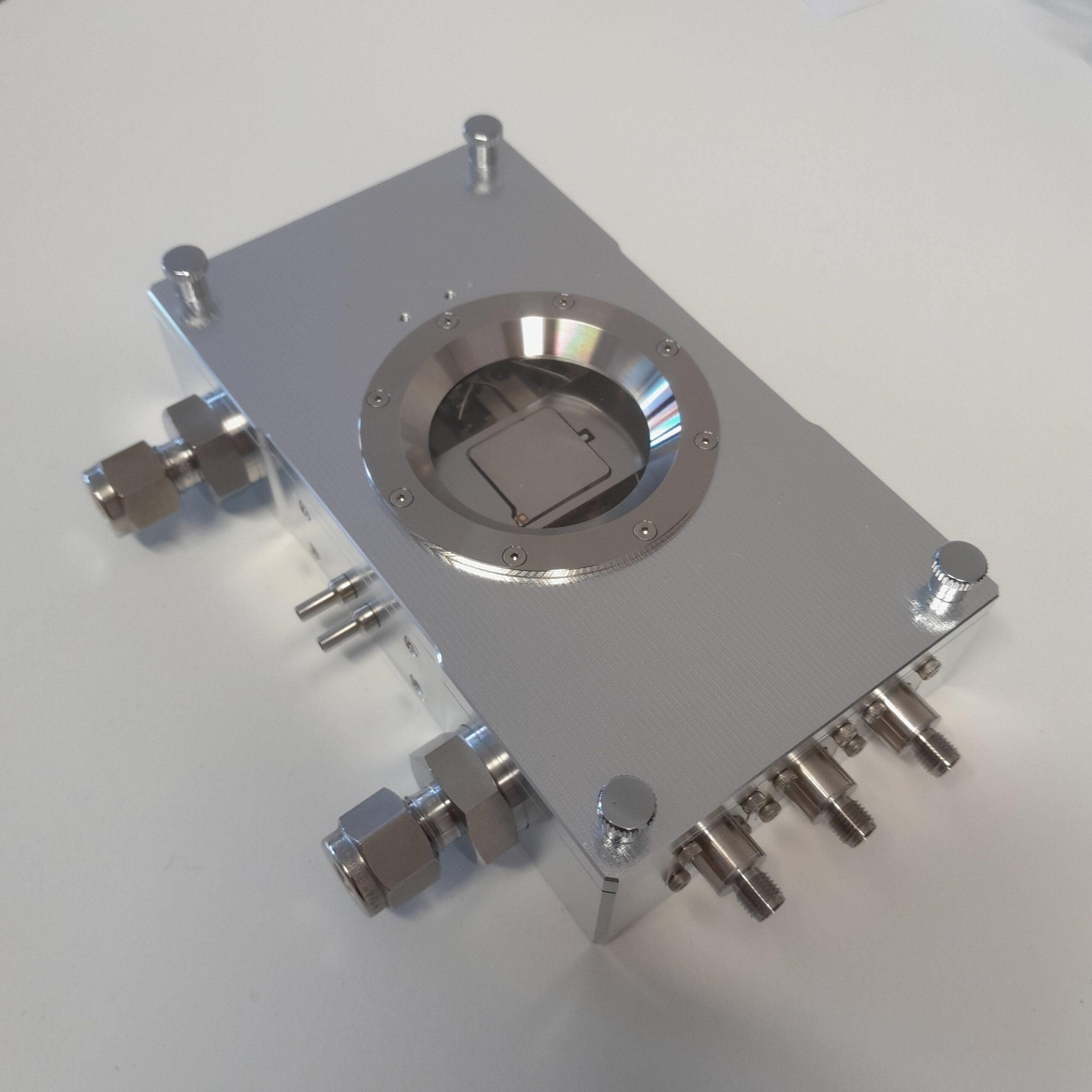 Test chamber enables electric measurements of a sample under controlled environment and illumination.
Details
Location: University of Eastern Finland (UEF), Joensuu
Wavelength: UV (150 nm - 400 nm), VIS (400 nm - 700 nm), NIR (700 nm - 1200 nm), SWIR (1.2 µm - 2.5 µm)
Info:
Nextron MPS-PT6C 6 channel Micro Probe System test chamber with 125 cm3 vacuum or controlled atmosphere, temperature control and sapphire window. Six manually adjustable probes enable electric measurements of the sample from DC to 10 MHz range.
Send an enquiry
"*" indicates required fields