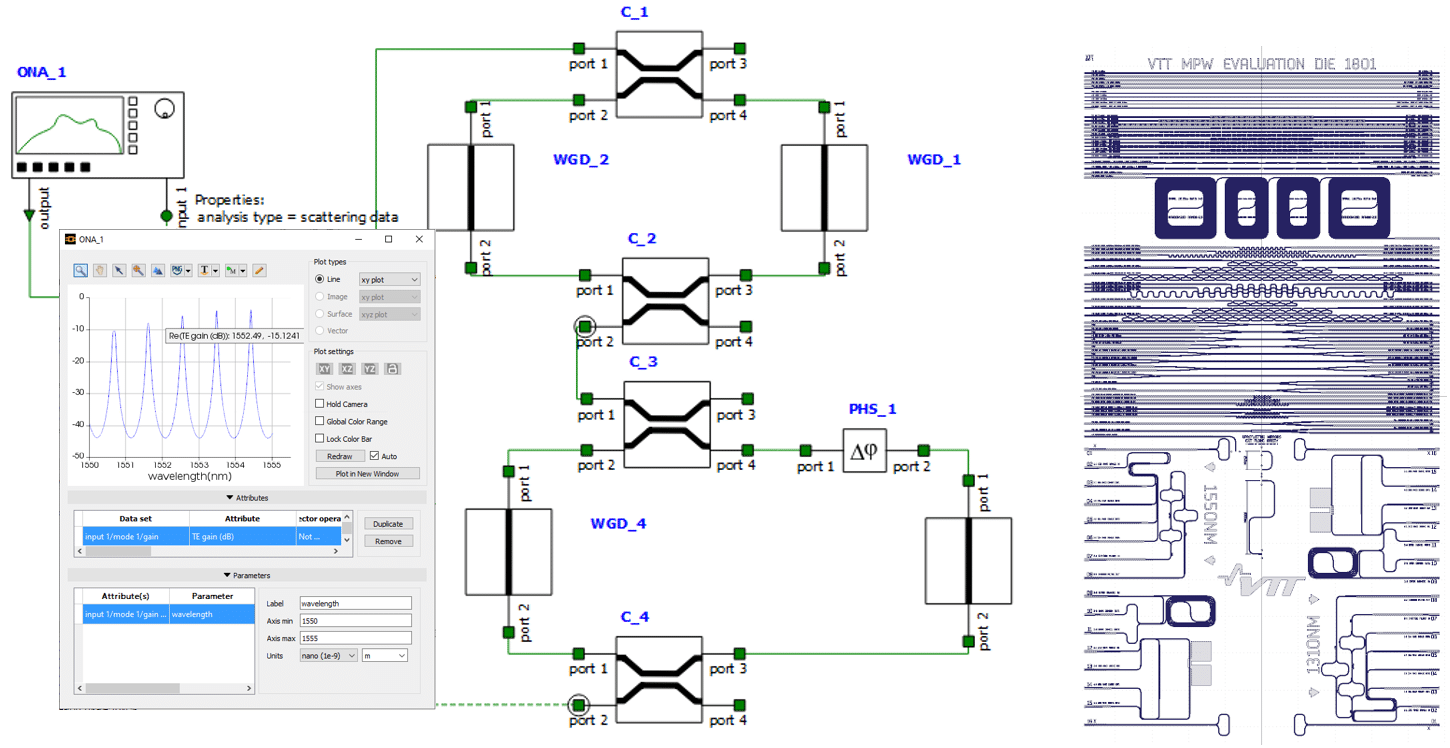 Design services for complete photonic integrated circuits (PICs) with active and passive elements
Details
Location: VTT, Espoo
Wavelength: UV (150 nm - 400 nm), VIS (400 nm - 700 nm), NIR (700 nm - 1200 nm), SWIR (1.2 µm - 2.5 µm), MWIR (2.5 µm - 7 µm), LWIR (7 µm - 20 µm), FIR (20 - 100 µm)
Info:
FinnLight has expertise and software tools to design PICs in different waveguide platforms, including silicon, silicon nitride and compound semiconductor waveguides. Here we concentrate on the design of the entire PICs, rather than individual waveguide components. Design tasks can be roughly divided into the following two main categories:
Optical waveguide circuit simulation
There are both commercial and in-house tools for the simulation of PICs. One of the available tools is Lumerical INTERCONNECT.
PIC layout design
VTT uses in-house software for the PIC layout design, but aims to soon provide an open-source design kit in Gdsfactory.
Commercial PIC layout design software is available from e.g. Synopsys and Luceda photonics, which both include a design library for VTT's silicon photonics technology.
Send an enquiry
"*" indicates required fields