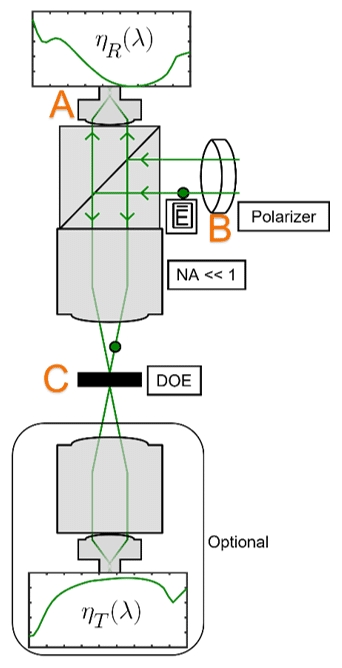 Charaterization of surfaces based on the diffraction or scattering of light from the surface.
Details
Location: VTT, University of Eastern Finland (UEF), Espoo, Joensuu
Wavelength: VIS (400 nm - 700 nm), NIR (700 nm - 1200 nm)
Info:
Diffractrometry and scatterometry, in photonics, are techniques utilizing the angular or spectral intensity of scattered light from sample to reveal high accuracy information of the dimensions of the sample with periodic structure. The advantage of these methods is that they are fast compared to most microscope methods and can be carried out in ambient air. This make them excellent quality control techniques. In addition laser diffractometry is the most accurate method for measuring grating pitch reaching even few picometer uncertainty levels.
Services at VTT in Espoo (Contact person Antti Lassila)
Our equipment and services include traceable measurements and characterizations with::
Services at UEF in Joensuu (Contact person Pertti Pääkkönen)
Our equipment includes:
Eckhardt Optics 80° Conoscopic Scatterometer 450 – 805 nm
Send an enquiry
"*" indicates required fields
Select recipient for your enquiry: