Partners
Photonics research in Finland is on world-class level, with many researchers recognized internationally that have received distinctions. The success in photonics research was acknowledged by the Academy of Finland and included in its Flagship program13 launched in 2018 intended as a pillar of its research and science policy. The Flagship for Photonics Research and Innovation (PREIN, prein.fi) is a consortium between Tampere University (TAU), University of Eastern Finland (UEF), Aalto University (Aalto) and VTT Technical Research Centre of Finland (VTT).
Its objective is to support future knowledge and sustainable solutions to societal challenges, and to advance economic growth by developing new business opportunities. It is the first national multi-disciplinary initiative in photonics at the EU level.
Created as result of the synergy between the PREIN partners, FinnLight is a joint consortium between TAU, UEF, and VTT. These three institutions have pioneered research into Photonics in Finland and Photonics is specifically included into their strategic areas. The FinnLight members have a long history of photonics research with complementary skills and expertise ranging from the design and fabrication of nanomaterials and optical components to the development of advanced light sources with tailored properties, up to system integration, instrumentation development and transfer of scientific results towards commercialization.
Tampere University (TAU)
Tampere University has a long tradition of photonics research and teaching. Photonics has been offered as a specialization in Advanced Engineering Physics for twenty years. The photonics degree programmes are closely connected to the world-class research done at Tampere University.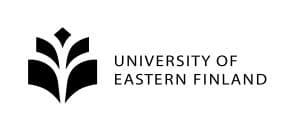 University of Eastern Finland (UEF)
University of Eastern Finland has a history in photonics education spanning the last fifty years. UEF offers an international Master's programme in Photonics, coordinates one joint Erasmus Mundus master's programme and is involved in two other Erasmus Mundus master's programmes linked to the field of photonics.
VTT
VTT is one of Europe's leading research institutions and owned by the Finnish state. VTT advances the utilisation and commercialisation of research and technology in commerce and society. VTT's photonics research solves global and industrial challenges ranging from affordable healthcare and climate change to consumer electronics and autonomous vehicles.